This guide covers the answers to commonly asked questions about Track Your Hours subscriptions.
Below, we'll answer the following questions:
---
How much does Track Your Hours cost?
Our current rates can be located on the Pricing page of our website.
---
Do I need to keep my TYH subscription active?
Important: Once you've completed your hours, we recommend printing out all your weekly summary forms and experience verification forms so you have personal copies.
My hours have been approved by the state board
If your hours have already been approved by the state board, you don't need to keep your TYH account active.
My hours haven't been approved by the state board
If you haven't yet received approval of your hours, we strongly recommend keeping your subscription active in case you need to access the data to review your hours, or generate new reports.
Note: If you have questions about your specific situation, please submit a request.
---
How do I cancel my account?
Important: Once your account is canceled, all of your data will be immediately and permanently deleted.
To cancel your account: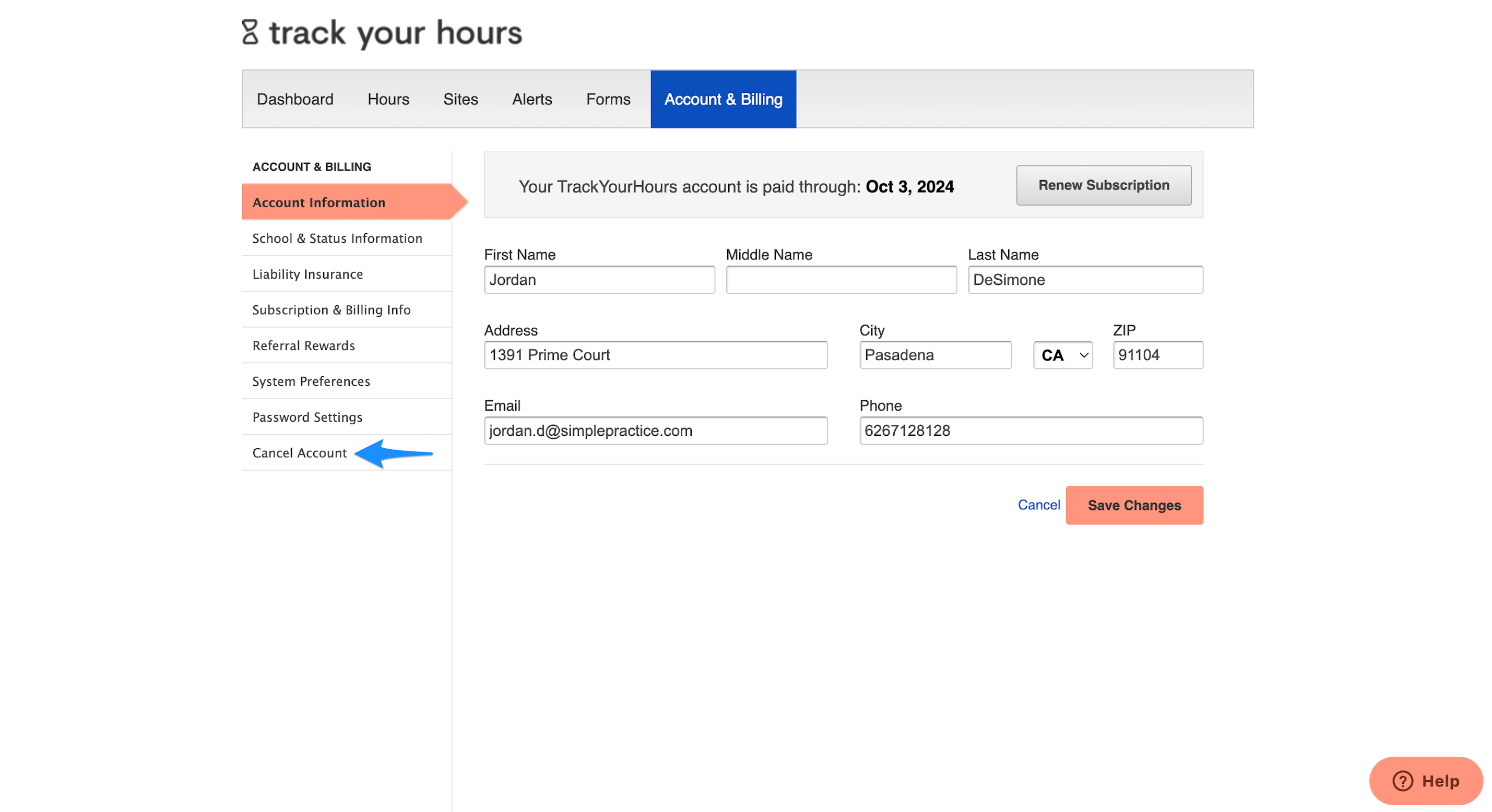 Type

cancel my account

into the text field

Choose

Confirm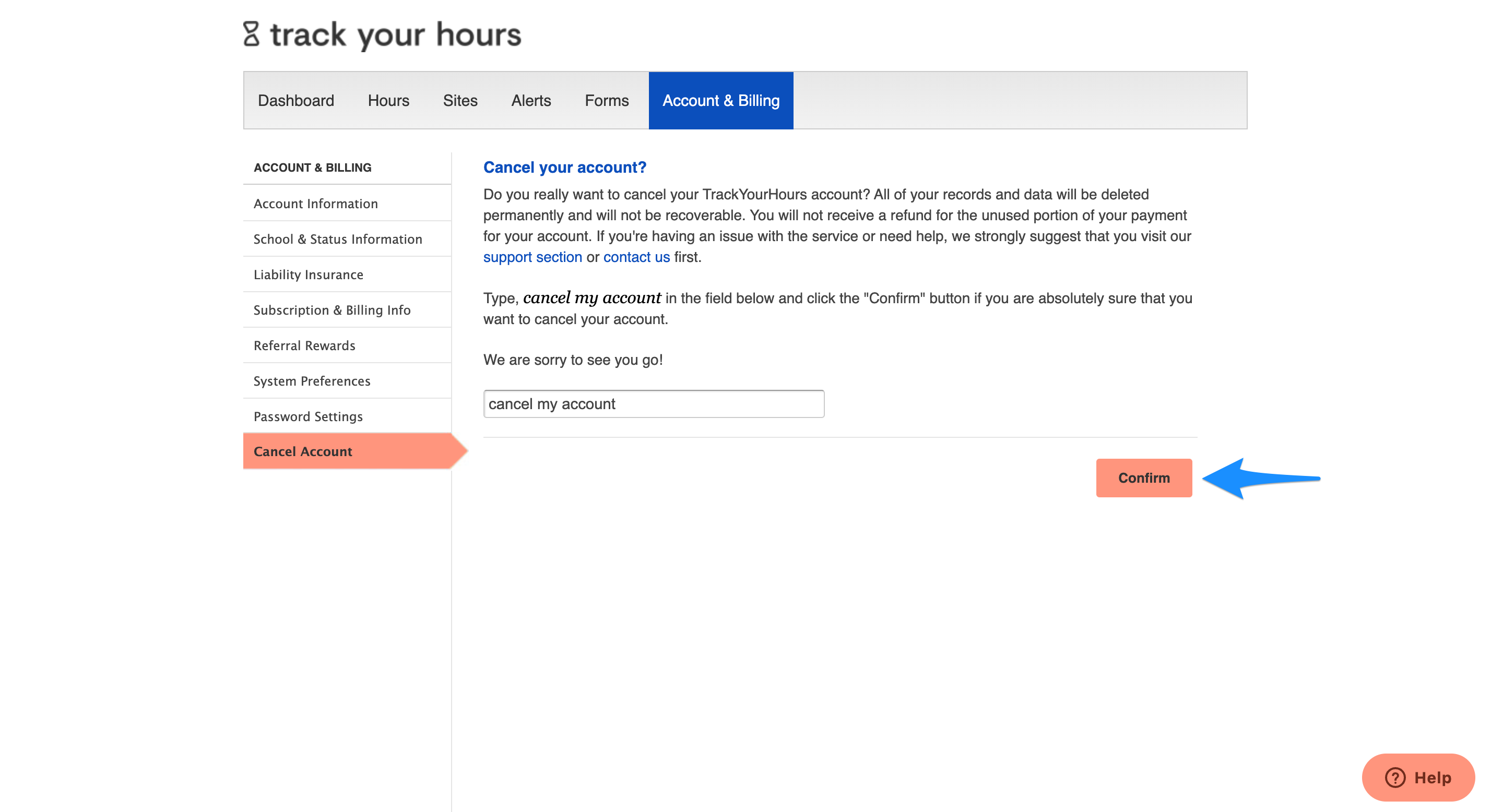 ---
What happens if my account expires?
We highly recommend that you keep your account active until your hours have been reviewed and approved by your state board. You'll receive multiple email notices when your account is about to expire.
If you fail to renew your account you'll be unable to access your data. Accounts that remain in expired status for an extended period of time may be purged from our database.